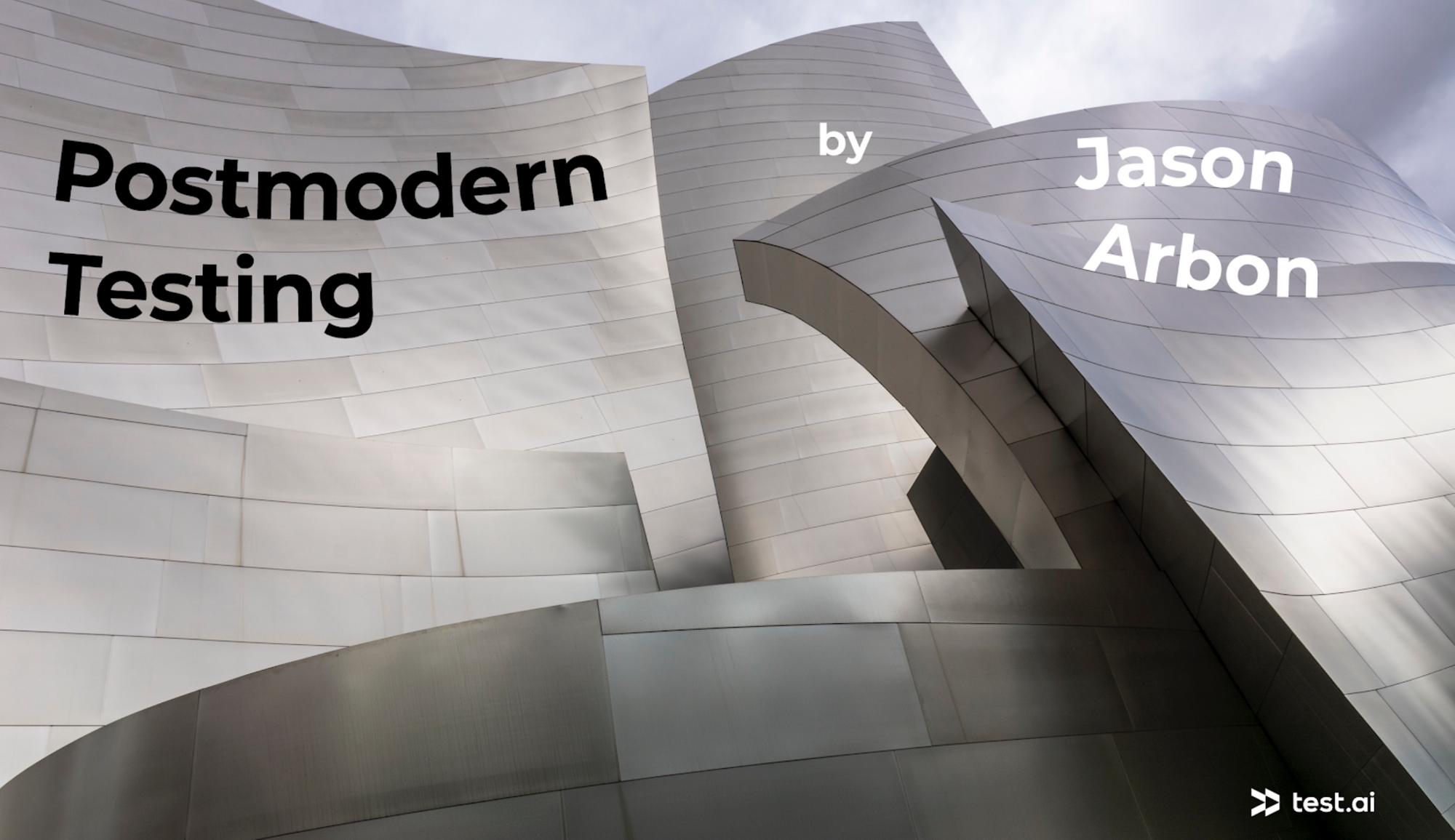 Modern testing isn't keeping up with Agile and DevOps. Postmodern Testing, like its artistic parallel, is the acceptance of this reality and practically combines the learnings of what works and what doesn't in today's software engineering landscape. This presentation shares Jason Arbon's basic dos and don'ts of Postmodern Testing that save time, money and make testers awesome members of the engineering team.

Eran Kinsbruner, Technical Evangelist at Perfecto, unfolds growing trends around foldable smartphones, Android Q and iOS 13 releases, the transition to 5G networks, and the rise of AI and ML in test automation in Key Trends in Mobile Testing for 2019.
Duncan Nisbet of Testagility builds on the idea that if you take one of the elements of software development away, you decrease the chances of developing software which solves the problem in I am Tester, I am Developer.
Alegion reveals their findings which suggest that for many organizations it's still early days for AI technology, and that AI teams are looking for several critical tools and solutions to help them advance their projects in What Data Scientists Tell Us About AI Model Training Today.
Mark Gurman of Bloomberg interviews Phillip Shoemaker, Apple Inc.'s former head of App Store approvals, about why apps get rejected, competition between Apple and developers, and the personal toll of being the App Store's "regulator" in Inside the Apple Team That Decides Which Apps Get on iPhones.
Karen Hao of MIT Technology Review discusses with Mary Gray why people turn to 'ghost work', how their invisibility leaves them more vulnerable to terrible working conditions, and how we can make this new form of work more sustainable in The AI Gig Economy is Coming for You.

Ron Miller of TechCrunch digs into Google's announcement that it's going to acquire Looker, a data analytics startup that's raised more than $280 million, for $2.6 billion with the goal of adding it to Google Cloud in Google and Looker.
Takahiko Hyuga of Bloomberg highlights the ambition of SoftBank affiliate Deepcore Inc. to raise a $55 million venture fund to focus on staking out a position in the AI industry in SoftBank Plans Second AI Venture Fund.
James Thorne of GeekWire covers the new round raised by Tignis, which provides "machine-learning-in-a-box" to help manufacturers, utility companies and smart buildings monitor and improve their operations in Seattle Startup Led by Former VMware Execs Raises $4.7M.
Will Knight of MIT Technology Review reports on the new 'AI Council' being formed by the World Economic Forum to identify the three most important issues in AI and how to address them in The World Economic Forum Wants to Develop Global Rules for AI.
---
Join thousands of AI and software professionals reading the AI and Software Testing newsletter. A digest of timely, must-read posts by thought leaders and industry media. Click here to subscribe for future updates.