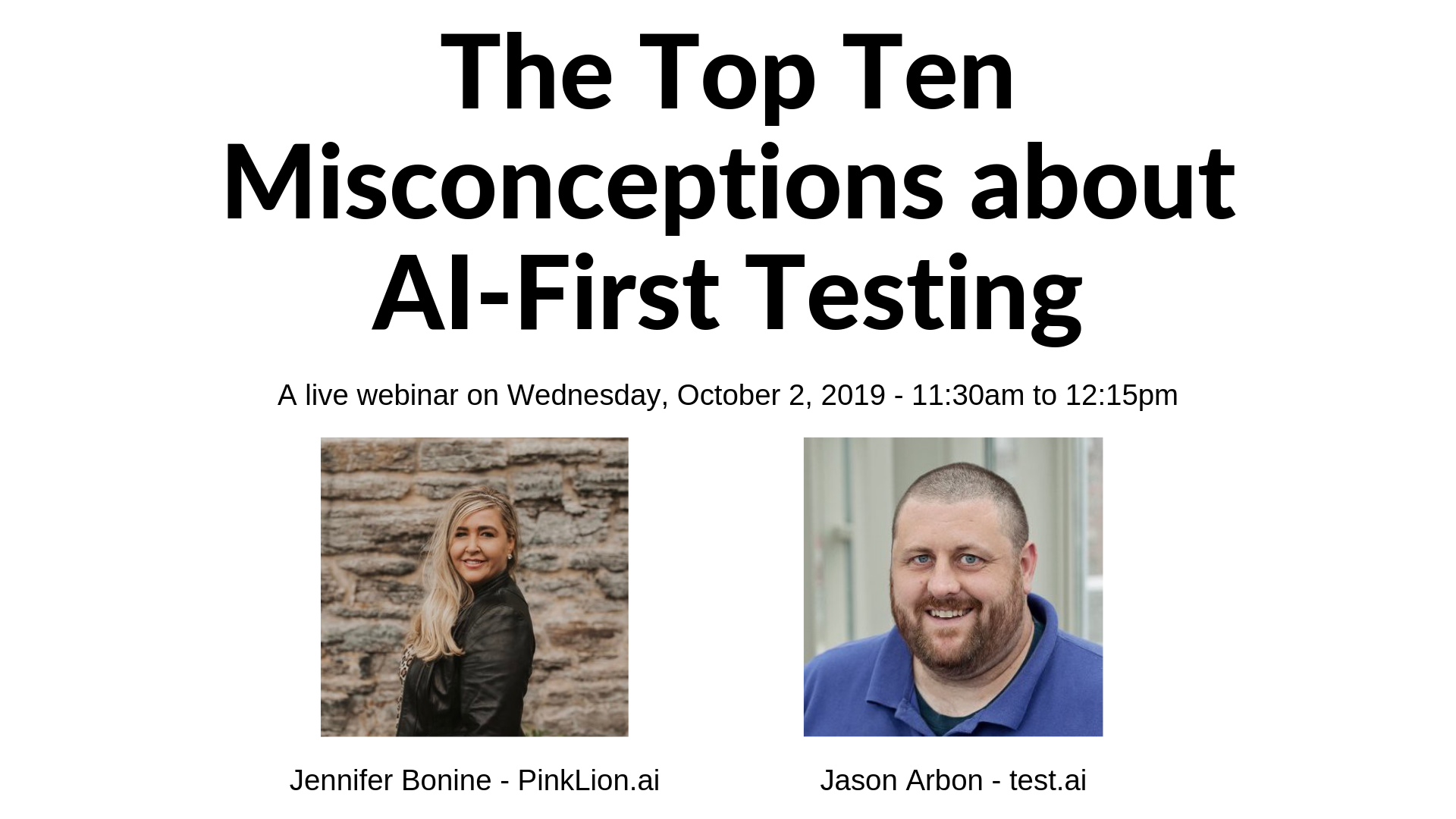 At StarWest 2019, Jason Arbon of test.ai, and Jennifer Bonine of PinkLion.ai will host a lively webinar discussion on the misconceptions and realities of applying AI to software testing.Submit your top misconceptions and myths around AI software testing with this form. We'll choose the top ones and feature them at StarWest. Selected responses will get shout outs and a SWAG pack.

Now you can analyze your reinforcement learning agents. A new DeepMind paper, Behaviour Suite for Reinforcement Learning (Bsuite), introduces a set of open-source experiments designed to assess the core capabilities of RL agents and help researchers better understand their pros and cons across different applications. The DeepMind team stresses that Bsuite is neither a replacement for grand AI challenges nor a leaderboard, but rather a collection of diagnostic experiments designed to provide insight into key aspects of agent behavior. Fangyu Cai of Synced Review digs into the project in DeepMind 'Bsuite' Evaluates Reinforcement Learning Agents.
China led the way in over $1 billion invested globally last year in AI education.With well-funded AI-driven tutoring programs such as Squirrel AI and Alo7, students in China are seeing higher test scores vs. traditional education methods. The ability for Squirrel AI to create personalized curriculums based on student input using machine learning algorithms is changing the game. Karen Hao of MIT Technology Review details their success in China Has Started a Grand Experiment In AI Education.
Karol Kurach and colleagues at Google Research's Brain Team have created a soccer video game called the Google Research Football Environment to allow researchers to test their algorithms in a world that is physics-based, customizable, easy to use, and endlessly reproducible. They've made this world available with an open-source license so that researchers anywhere can use it to develop better soccer-playing algorithms. Emerging Technology from the arXiv expands on this in Having Mastered Space Invaders, Chess, and Go, AI Tackles Video Soccer.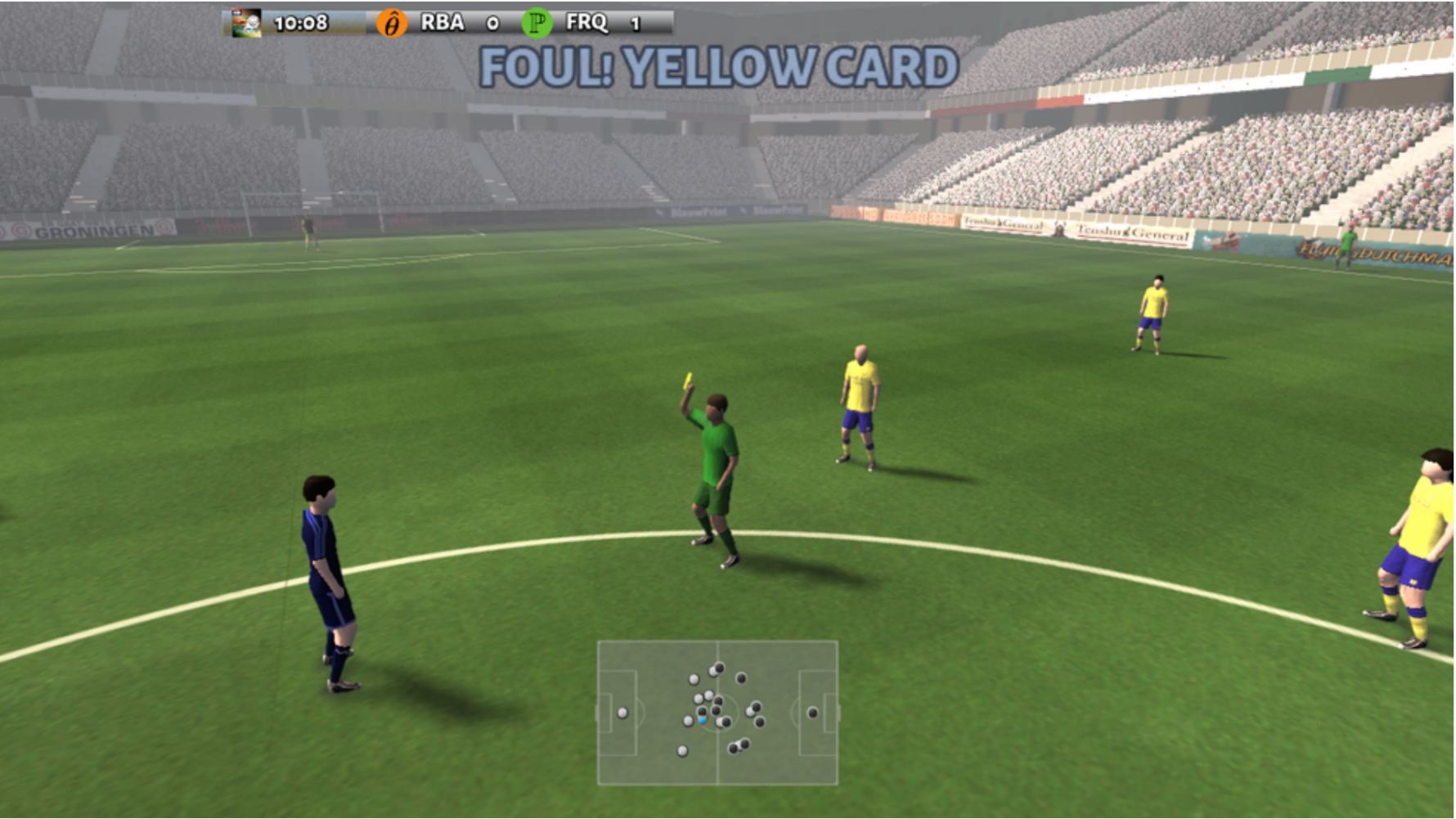 Before an A.I. system can learn, someone has to label the data supplied to it.The market for data labeling passed $500 million in 2018 and it will reach $1.2 billion by 2023, according to the research firm Cognilytica. This kind of work, the study showed, accounted for 80 percent of the time spent building A.I. technology. Cade Metz of The New York Times documents the lives of multiple people working in this field and iMerit, an incumbent in this space in A.I. Is Learning From Humans. Many Humans.

Deep learning models for conversational AI have "hit a ceiling" and need greater challenges. That's the premise for why Facebook AI, DeepMind, and University of Washington have released SuperGLUE, a series of benchmark tasks to measure the performance of modern, high performance language-understanding AI. The new benchmark includes eight tasks to test a system's ability to follow reason, recognize cause and effect, or answer yes or no questions after reading a short passage. Khari Johnson of VentureBeat covers the announcement in AI Researchers Launch SuperGLUE, a Rigorous Benchmark for Language Understanding.
The use of data in sports has evolved beyond simple statistical analysis into much more sophisticated AI-powered applications. Nowadays, with player performance tracking, real-time game stats, and social media engagement data, teams don't need to fill seats to make money. Sports leagues are finding new and creative ways to leverage AI to boost fan engagement and uncover new revenue streams. Venkat Viswanathan of LatentView highlights where things are headed in Why AI Is The Next Frontier In Sports Fan Engagement and Revenue.
Four hundred thousand little computers, known as "cores," cover the chip's surface. Yep, you read that right. Cerebras Systems's Wafer-Scale Engine chip is roughly the size of a large mousepad. Its inventors say its hugeness will enable it to run AI-related calculations more quickly. Cerebras's chip is fifty-seven times the size of the leading chip from Nvidia, the "V100," which dominates today's AI. Imagine all of the software testing this could power! Tiernan Ray of Fortune reports in Seeking Big A.I. Advances, a Startup Turns to a Huge Computer Chip.
Humans are "the cheapest and most possible way to do this," according to Meredith Whittaker, co-founder of the nonprofit AI Now Institute. Training AI voice assistants with human-transcribed audio recordings has caused privacy concerns recently. April Glaser of Slate gives a recap on how Google, Facebook, Apple, and Amazon are handling the pushback in Do Tech Companies Really Need to Snoop Into Private Conversations to Improve Their A.I.?
In a related story, Microsoft is taking a different approach by updating their privacy policy and not following other tech companies pausing their audio transcribing practices. From a technology perspective, the use of humans to process data is a crucial element of many AI or machine learning systems. Microsoft seems to have that in mind with how they're responding to critics. David Morris of Fortune shares his take in Microsoft Will Continue Letting Workers Listen to Skype, Cortana Recordings.

Re-Shaping the Test Pyramid for App Teams, August 22 (webinar)

StarWEST, September 29 - October 4 in Anaheim, CA
Pacific Northwest Software Quality Conference, Oct. 14 - 16 in Portland, OR
Agile + DevOps East, November 3 - 8 in Orlando, FL
---
Join thousands of AI and software professionals reading the AI and Software Testing newsletter. A digest of timely, must-read posts by thought leaders and industry media. Enter your email below for future updates.